by Andrea Corona, on January 3, 2020
In a bright lab space, Aradhita Ajaykumar spreads a sheet of garment over a UV light machine.
"The lights should be off so you can appreciate the brightness," says Ajaykumar, a fashion student at the New School. But even before she flips the light switch, the fabric already gleams. The beaming green and yellow colors of the sewn patches illuminate unique worlds of art. The vibrant pigmentation comes from microorganisms that she's grown into the fabrics.
Ajaykumar was first introduced to dyes while taking a printmaking course at Central Saint Martins school in London. But during a class, one of her fellow students passed out from the toxic fumes emanating from the garment dyes. That's when Ajaykumar first thought to herself: "Let's not wear [those dyes] on our bodies."
"In China, people joke that whatever color the ocean is, will be next year's color," Ajaykumar says as she folds up the fabric she made and dyed using E. coli and the vegetative part of fungi, called mycelium.
Traditional dyes that are used to make the clothes we wear every day are so toxic that they require extreme measures to be handled, such as skin protection and ventilation for fumes. In addition to the hazardous exposure to workers, the process of giving garments their color causes runoff into local plumbing, ultimately draining into bodies of water and harming organisms along the way.
Ajaykumar came back to New York looking for ways to create safer, biologically friendly dyes. There was one obstacle: As a fashion student, she had never set foot in a lab. But shortly after she found Genspace.
Founded in 2009 in South Brooklyn, New York, Genspace is the world's first community lab where professional researchers and citizen scientists can unfold their experiments with open access to biotechnology. Genspace is only one of many community labs around the world. It's part of a wave of spaces fostering the open science movement.
"DIY biology is going to expand pretty rapidly in the coming years. A lot is changing in biotech and I'm super excited for what's to come and thankful to be a part of this movement."
Walking inside the labs in Genspace feels like strolling into a research-themed playground. There's a fruitful synergy between creativity and playfulness everywhere you look. Divided into two rooms, research posters and educational knick-knacks fill all corners of the space. Curious samples from experiments, such as a vial labeled "turkey gravy scent," are sprinkled next to makeshift refrigerators, and other hacked instruments.
Next door to the lab, there's a classroom for workshops and community lessons. Students signed up for the workshop have spent the afternoon learning about slime molds and letting the organisms' behavior inform narrative storytelling through computer programming.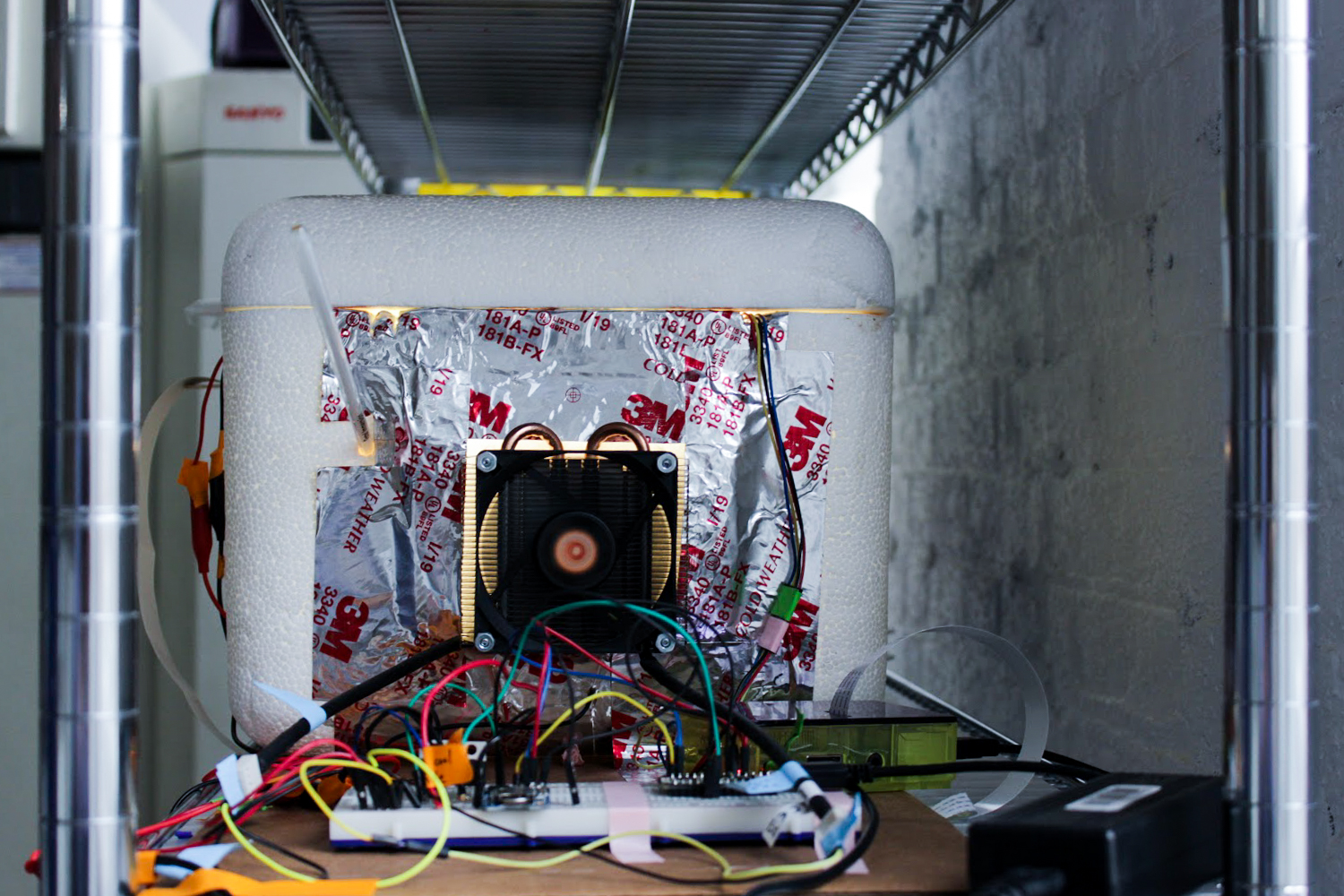 Community labs are often founded by trained scientists as a part of their effort to break down the walls of science and give open access to biotechnology. "In the last decade we've seen a decrease in pricing of research technology," says Beth Tuck, director of science education at Genspace. At the same time, there's been an increase in overall interest in science from communities.
This has resulted in the movement of "DIY biology," a conglomerate of individuals with varying backgrounds coming together and supporting each other's research ideas in nontraditional spaces. Participants of community labs may identify as biohackers, artists, researchers or community scientists.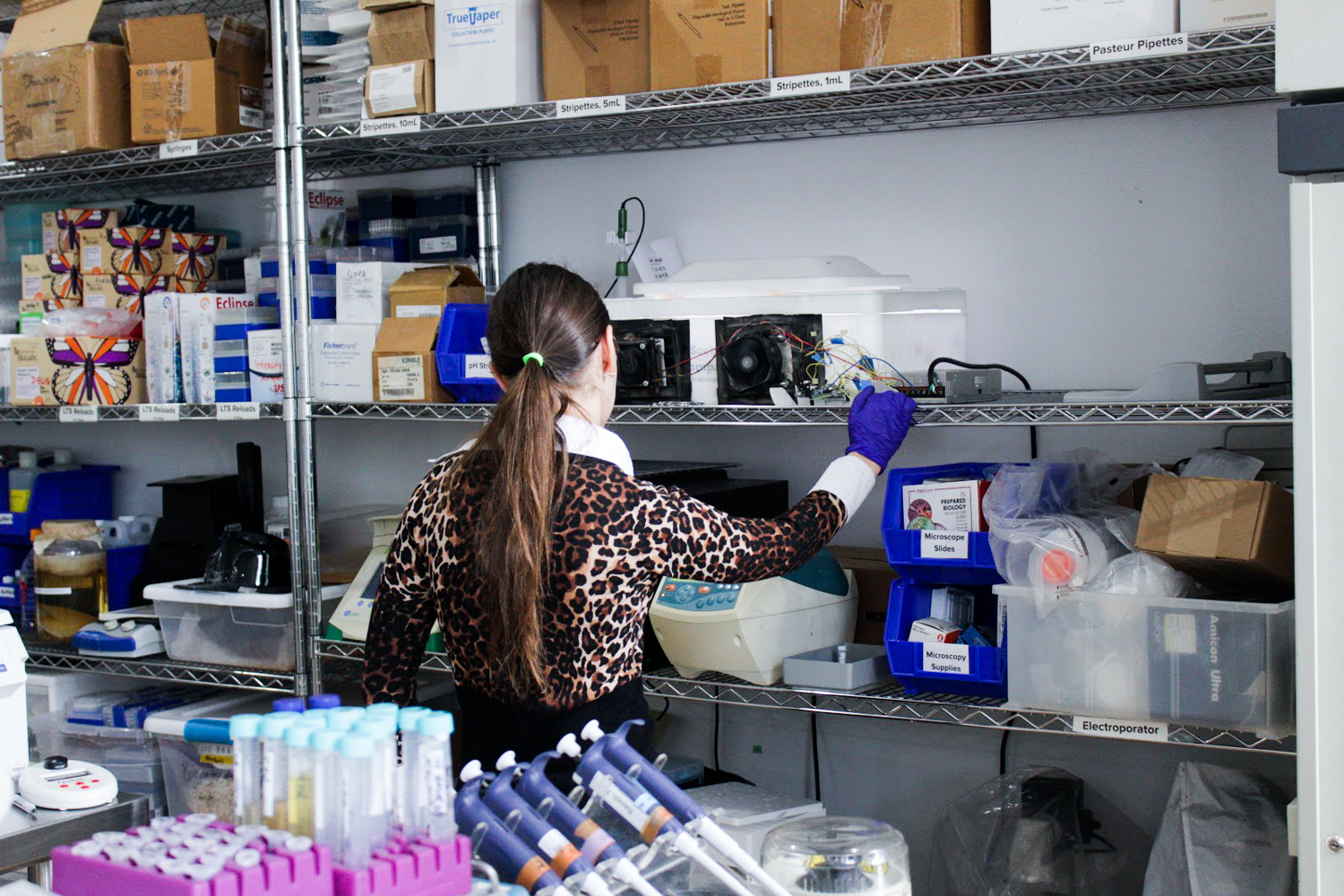 The traction that the movement has gained within the last decade had been predicted by some experts. In 2001, scientist and author Robert Carlson wrote that as these biotechnologies became less expensive, faster, and ever simpler to use, they would "first move from academic labs and large biotechnology companies to small businesses, and eventually to the home garage and the kitchen."
Eighteen years later, the DIY biology movement currently counts 26 local groups in Europe, 35 in the United States and Canada, and 11 in Latin America, Asia, and Oceania. There is a growing number of DIY-Bio communities expanding in Asia, developing closely with certain indigenous groups and encouraging traditional ways of knowing. "People know their stories and needs, and that awareness is an asset when doing research," says Tuck.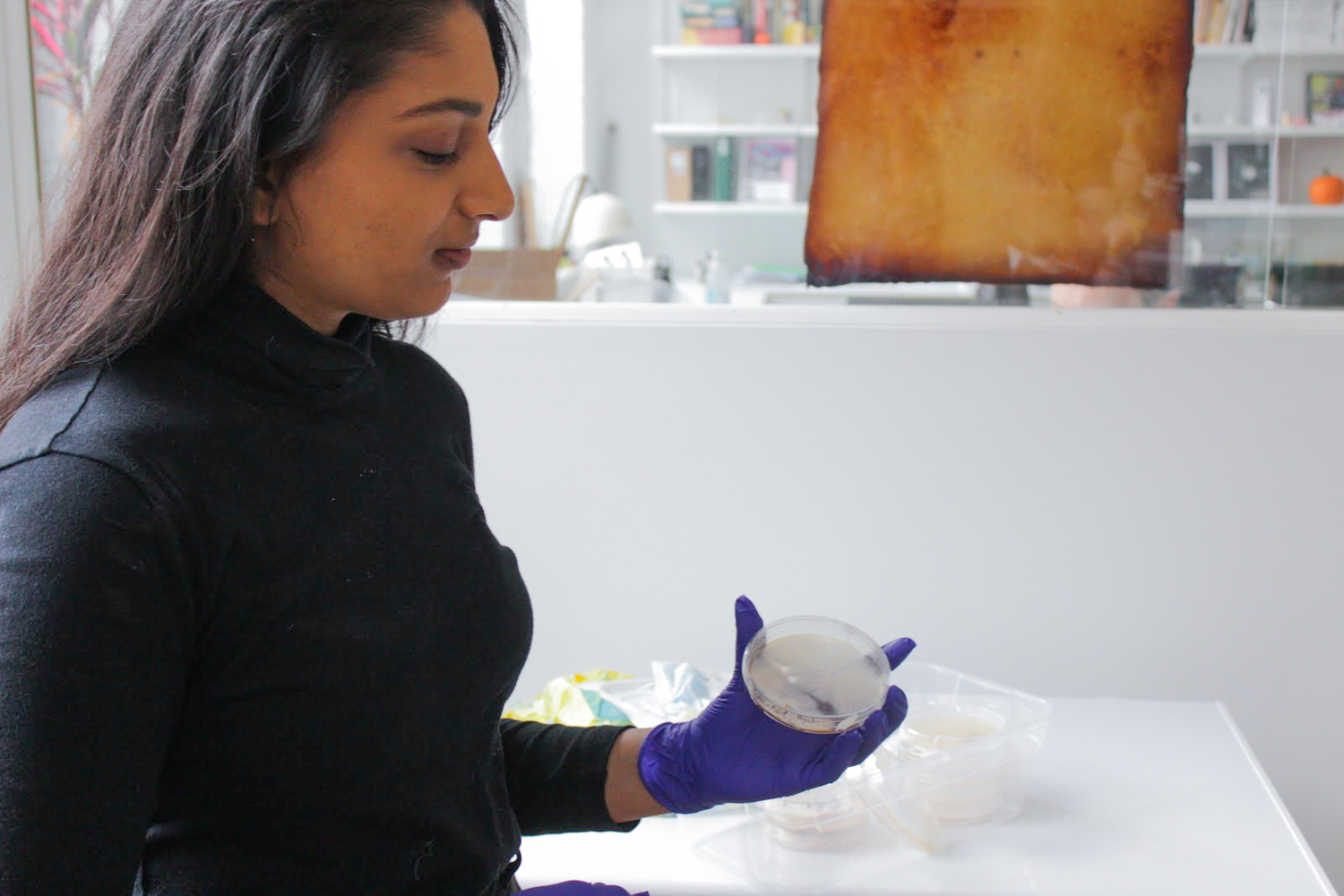 Ajaykumar's first-hand awareness of dye toxicity informed the research she wanted to pursue. She looked into alternative dyes that used microorganisms instead of harmful chemicals.
"When I learned what was possible, I was impressed and inspired so I went to try and talk to scientists and they were like, 'Oh, you don't have a science background, so we don't want to educate you,'" she recalls. "I get everyone's busy but I was pretty stubborn, and I realized that if I just showed up they're going to help me out a little." However, Ajaykumar was able to have space and time to learn in the DIY biology community, she says. "Community biology labs help make science accessible to all those interested—scientists and non-scientists. They provide a platform for individuals from different walks of life to collaborate to solve problems that exist."
It was precisely these collaborative problem-solving opportunities that led Tré Cliff Gordon to find the DYI biology movement. As a biochemistry undergraduate student at Wesleyan University, Gordon was exposed to lab equipment, technology, and basic research skills. Now a chemical engineering graduate student, he still gets his fair share of lab time—both at Columbia University and Genspace. Genspace space allows him to combine his passions for social entrepreneurship and research by working on ideas that he says, could "do good," for the community.
"I kept hearing everyone mentioning their concern with the plastic problem," he says. "The plastic problem is very real and very here. It's tough, but with this project, we're doing what we can just to see if we can have any sort of improvement. Just lay the groundwork, even for something else and make something better."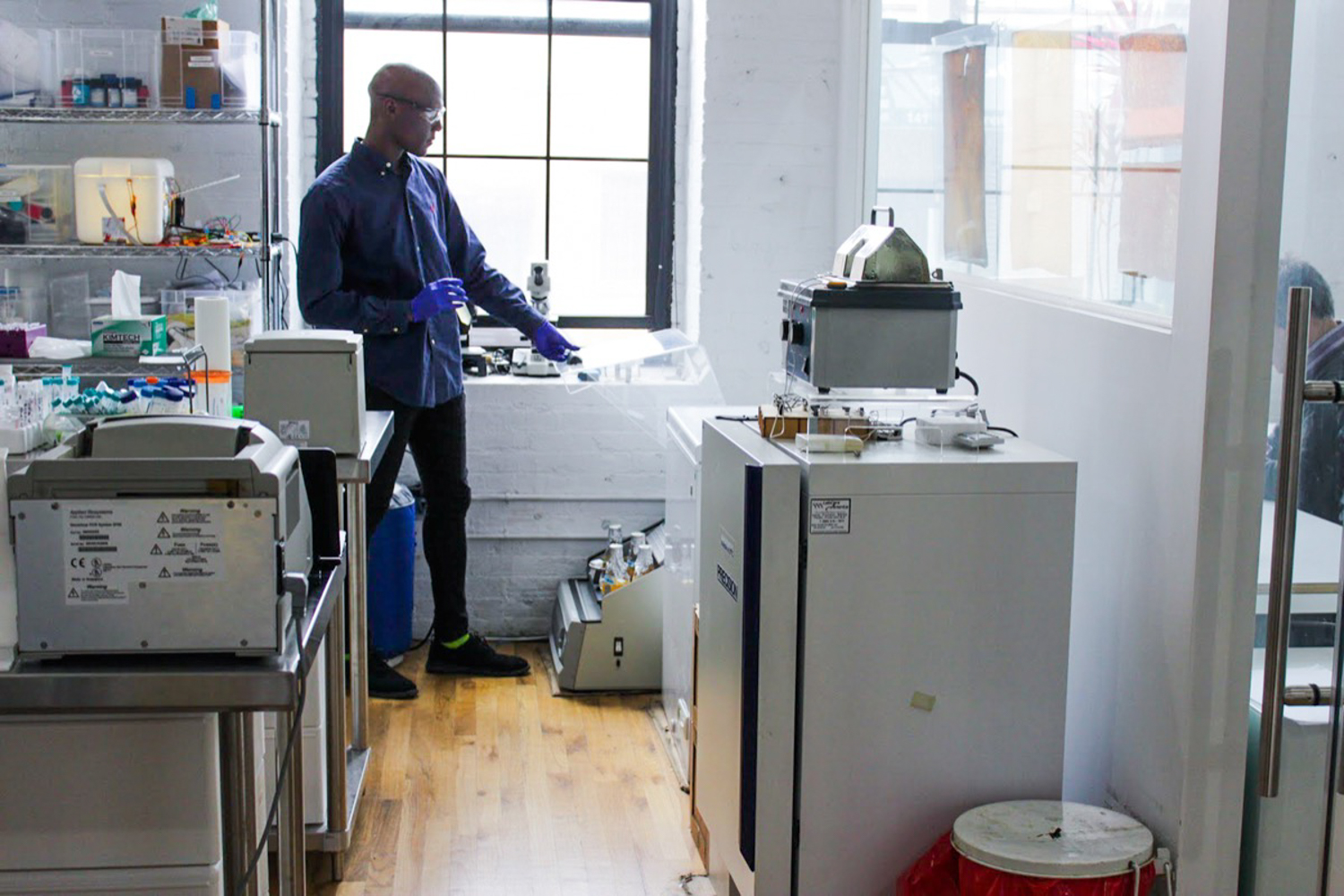 He's been working with microorganisms that are known to be able to break down plastic, and optimizing those processes. Gordon manipulates specific enzymes and hopes to engineer ways to make them function better, making them break down more plastic, in less time.
At community labs members like Gordon who are trained scientists have the freedom to develop projects without the pressure from funders, principal investigators or deadlines.
"Proposing an idea, and wanting to get funding without having the science validated first is not the best way to do it," Gordon explains. "That's a huge risk for an investor and I wouldn't feel good about that if I was investing."
The open spaces can be a cost-effective playground for gathering preliminary data. Membership at Genspace runs at $100 a month, a small price to pay for the development of a project, he says. Currently, Gordon pays for his membership with money he makes tutoring. While academic labs rely on grants and institutional funding, community labs rent spaces and are often born from donations of equipment and funding of members.
In more ways than one, Gordon is betting on himself and his project. "I don't know if I'll get it done right now, but I'll throw my own money right now to see if this is a good way to go about this and then if it is, I feel good about asking for funding once the data is there and the data is clear," he says, while showing his E. coli cultures and the plastic that they're exposed to. Eventually, Tré plans to seek funding for this project or work with a biotech startup.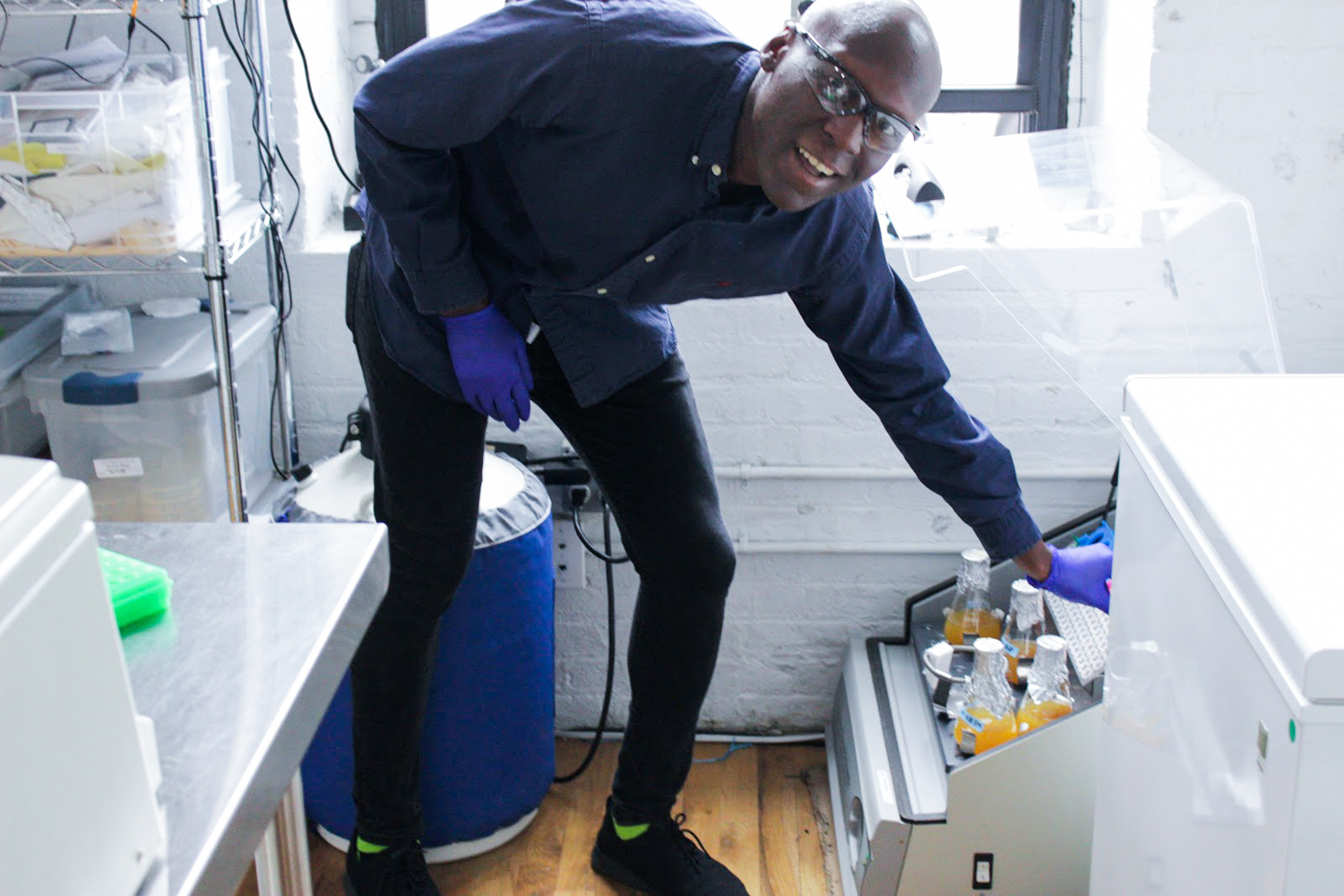 Cheaper, efficient tools coming onto the market allow Gordon to automate his direct evolution experiments or sequence entire genomes quickly. As technology and equipment continue to become more accessible, the capabilities of community labs can only increase.
"DIY biology is going to expand pretty rapidly in the coming years," Gordon says. "A lot is changing in biotech and I'm super excited for what's to come and thankful to be a part of this movement."